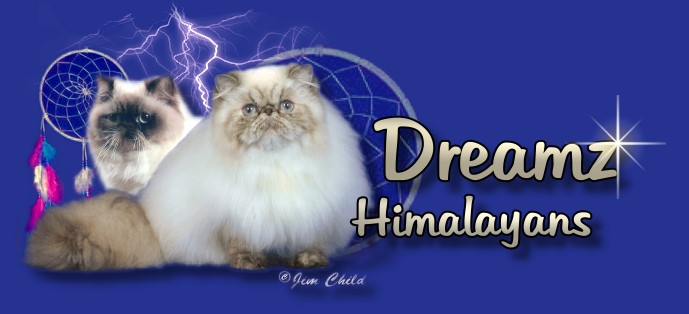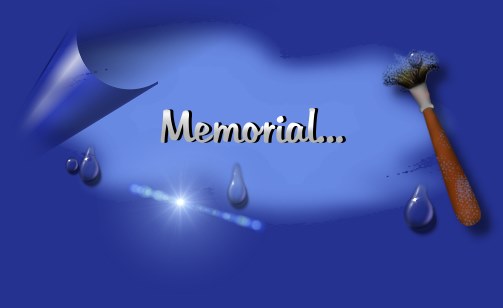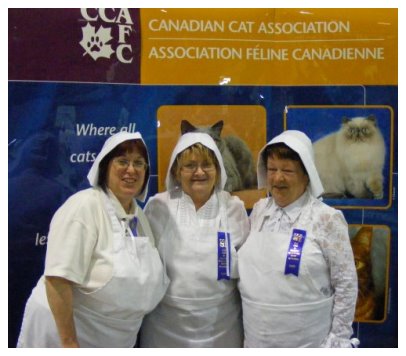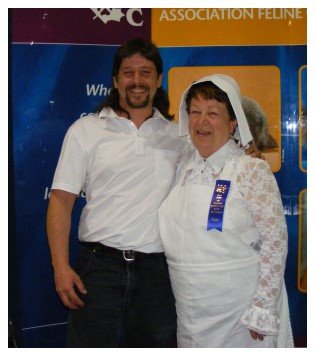 The past few months have been so hard on DREAMZ with the passing on Ben's Great Aunt MARGO. For a few years now Margo's health hasn't been the best and with her not being there the spark of the shows for both of us has been dimming. Here below is the notice Le Club Feline De Montreal placed on their back cover of their programs many thanks to their club in showing such great respect to Margo and her family. .Margaret Gadouas besides being related to Ben was a close friend of mind she was a grand lady and was always interested in what anyone had to say. Actually our first Grand Champion GC.DREAMZ GOLDEN DAHLIAS was named after Margo's cattery Dahlias so part of her would be in our pedigrees forever. You will also see photos of Margo in happier times years ago. She along with 2 of her good friends are dressed in turn of the Century costumes. It was funny every time someone would go away she would turn to me and say look at what to hell they got me in now Lynn. And the whole time she would have that little cute smile of hers so l knew she truly loved all the attention she was getting. Margo just wasn't an important part of our family but an important part of the CCA family and her club, Le Club Feline De Montreal. Holding many important offices and positions over the years.. Margo loved her family so much and her cat family just as much, she will be missed for a very long time. Well Heaven truly has an Angel now. RIP my sweet angel keep a place for us dear. Margo joins our MEMORIAL PAGE with many of her dear friends...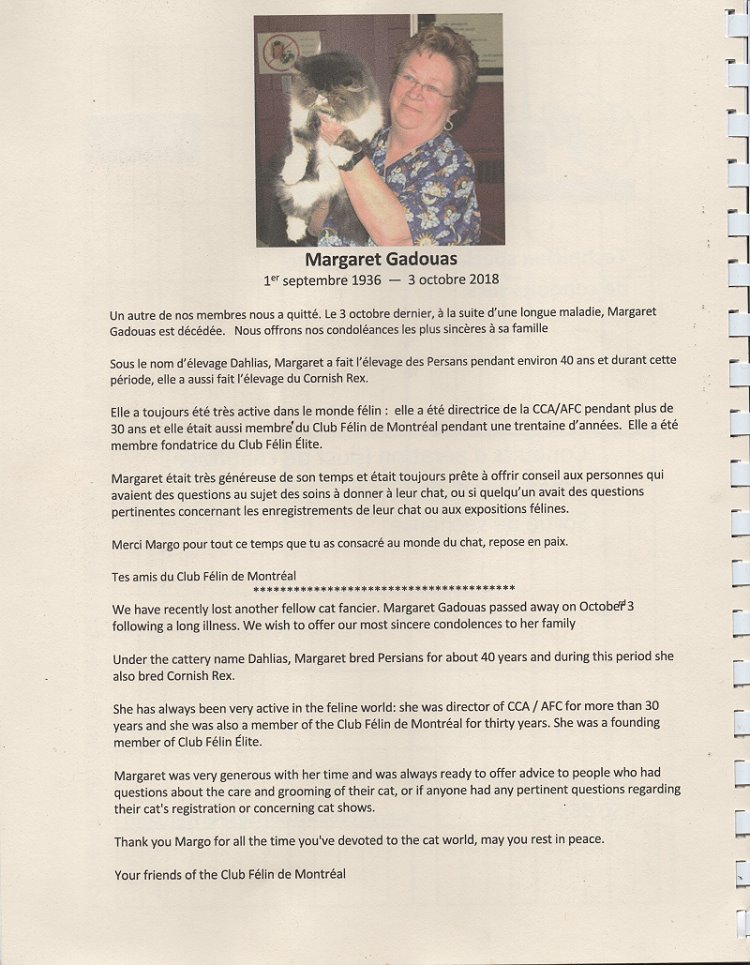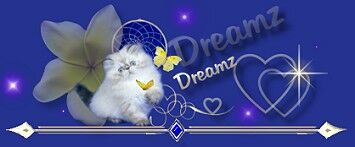 Email: benlynn20012000@yahoo.ca
APRIL, 2, 2012 SAW THE PASSING OF A CHOCOLATE ICON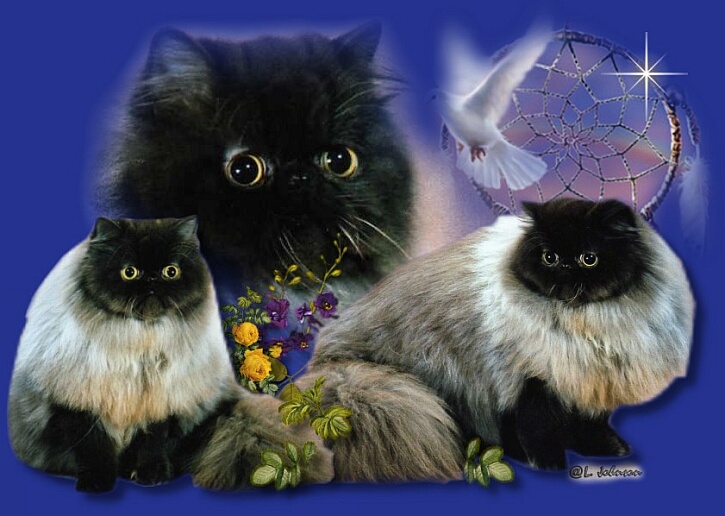 GC. Lake Hyco's Brown Thrasher
CFA's Best Chocolate Persian 2000-2001
http://www.chocolatecats.com/grandchampions-persians2.htm
There is no thanks great enough to express our gratitude properly.
A great thanks to Teresa Glisson of Lake Hyco a friend who is always there for us,
for this wonderful, grand, Chocolate treasure. He will be greatly loved in our home.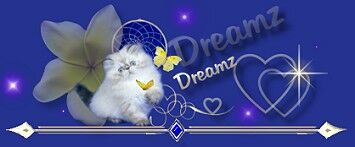 This is a page we haven't needed to place but inside we both knew one day the sad time would come. As you all know being a breeder we all deal in life and death it is the sad part of life that death comes one day to all, but it is still so very hard to deal with.


IT IS WITH GREAT SADNESS WE BRING TO EVERYONES ATTENTION
THE PASSING OF;

PASSING OF;
GERTRUDE LACROIX of the CATTA CATTERY.

Gertrude was a great friend who we always looked forward to see in Quebec. Some of you may remember Gertrude as being the breeder who produced the very beautiful GC. CATTA YODA. Or perhaps they remember her being mentioned in the Summer 1995 issue of Cat Tracks, on page 36, in an articule titled, HOW ABOUT THOSE STRIPES, by Rowe Ann Durant. It is a great loss to the Canadian Cat Fancy where she played a major role as a breeder and a member of the Quebec Metropolitain Cat Club, and to the Himalayan world where she played a major role with the Lynx points. Gertrude died on June, 2, 2009, of a heart attack at the age of 79. She gave many years to her love of the beautiful Lynx points. It is so very hard to believe she is gone we spoke only days earlier to tell her we would see her in October at her show in Quebec City, she was so happy with that news. We will miss you dear friend you'll be in our hearts forever. Our mind is at peace knowing you'll be with your YODA that you've missed so very long. Good Bye our dear sweet friend rest in peace with your sweet Yoda.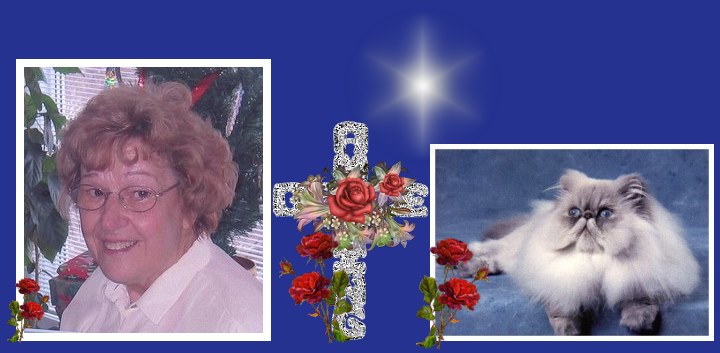 Lacroix Lavertu Gertrude
1929 - 2009
Here is GERTRUDE and her lovely YODA lost so many years earlier in a bad house fire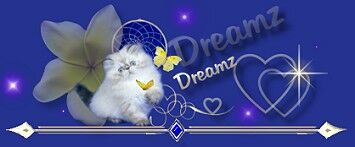 Kay Hughes, owner of the great cattery Kaze Khyber; Kay died on Aug, 26, 2009 and was burried on the 29th. at the age of 83 She was a great friend of mine many years ago. Kay was a very important figure of the Canadian cat fancy and the Himalayan world. Kay was a very important producer of top Lynx points. She was a very important player in promoteing the beautiful Lynx points. Kay deserves so much respect of all Himalayan breeders for her great work in the history of the Lynx points. It is a sad day indeed with her passing she should never be forgotten.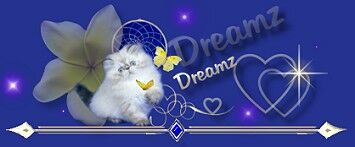 Trois Rivières Show June 2005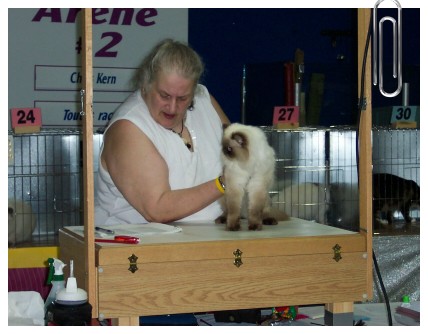 Judge Chris Kern, handling Motion,
at Trois-Riviers, Quebec. Motion recieves
his International Championship title.
Memorial; Chris in the short time we knew you we saw how loveing and gental you where to cats.
Our Motion was so relaxed with you, we miss you so much in the short time we knew you.
The cat fancy has lost such a wonderful sweet lady, to be missed for many years to come.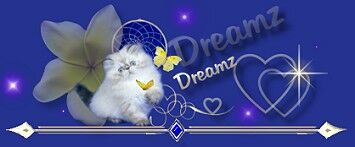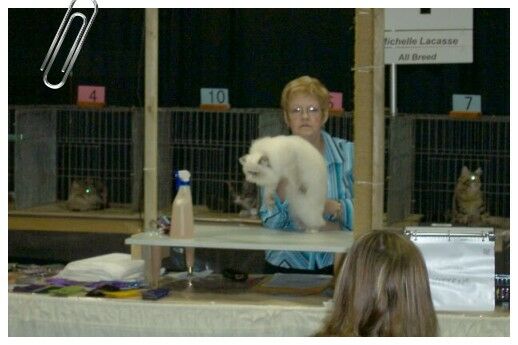 Judge Michelle LaCasse, judging Petite in Ottawa Oct. 2005 Kitten Class
Memorial; l remember when Michelle after judgeing Meggie, told me that she hoped
l was planning on breeding Meggie becuase of her big open eyes. Well l'm sure your smieling
from above as our first grand champion is the grand daughter to Meggie and yes she has her
eyes. It would of been so wonderful to have you judge Goldie, but l'm sure your looking down on the
cat fancy you loved so much.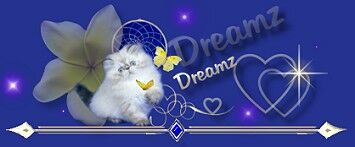 Email: benlynn20012000@yahoo.ca

©2005 Dreamz Himalayans & Webdesign Passion Féline.
Exclusive copyrights, graphics and content. Forbidden distribution and reproduction.
Photos on this site are the exclusive property of the respective photographers.