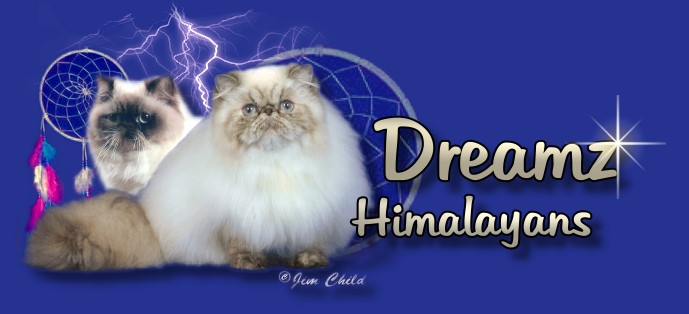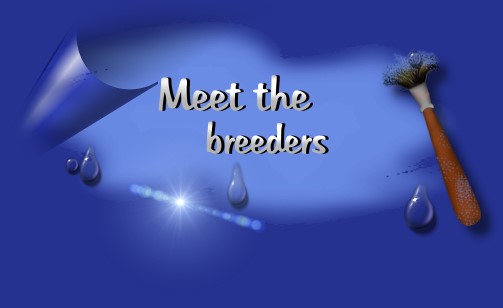 Email: benlynn20012000@yahoo.ca
On this page we will be placeing photos of different breeders from different shows, some with thier beautiful cats. This will inable you the viewer to get a better feeling of who you are talking to and who we know as breeders in the fancy. This page is being developed from breeders wanting to put a face behind the cats they love so much.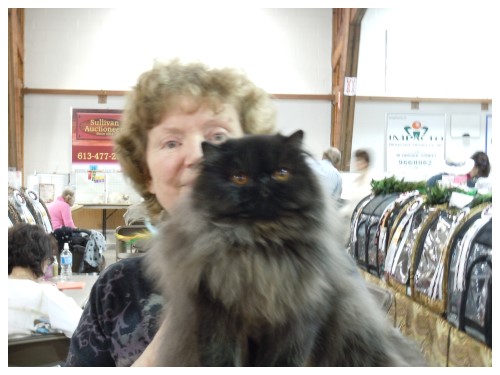 Here is MADELINE SAUNDERS of STEPP"NSTONE holding her beautifil
Black solid female Carrier Daughter of the beautiful DRUMMER
STEPPN"STONE'S DRUMMER GIRL at this CCA show in Belleville, ON.
recieved her CCA championship and became Canadian Grand pointed on on the second day.
The week before DRUMMER GIRL became a 3 show CFA Grand Champion, in Cambridge, On.
This now makes DRUMMER a CFA sire of his first grand champion.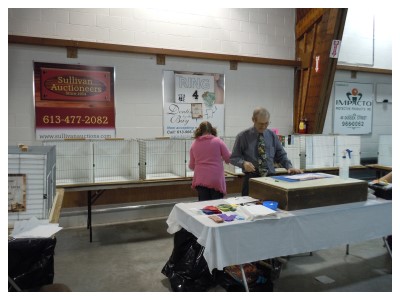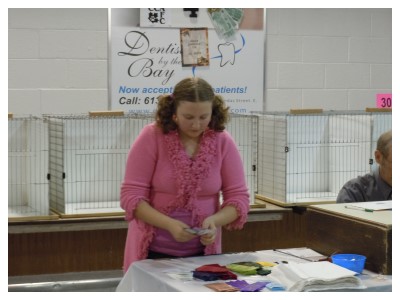 Here is JADE my niece helping out at one of the rings
at the Belleville, On., CCA show 2011.
Lynn And Ben's Mom Micheline / Christmas 2005
In Beloved Memory Of His Mom

Lynn And Ben's Mom Micheline / Christmas 2005
In Beloved Memory Of His Mom

Ben And His Father Richard / Christmas 2005

Jade is my niece that l talk about on our site so many times
about. Also one of my girls liveing in California with Shawni
was named after her. All our babies look greatly for her weekly visit.
Dream is her greatest friend this cat was our first born and has always loved
Jade running to her every time she comes over


HERE IS MY BEAUTIFUL NIECE IN HER GRAD PHOTO
SHE CAN BE FOUND AT MOST SHOWS BESIDE US
HELPING OUT WITH US AND THE VARIOUS CLUBS
WAY TO GO JADE WE LOVE YOU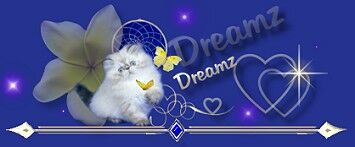 TROIS-RIVIERES, QUEBEC MAY, 2009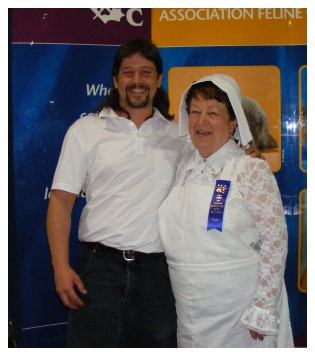 Ben Seguin and his great aunt Margaret Gadoua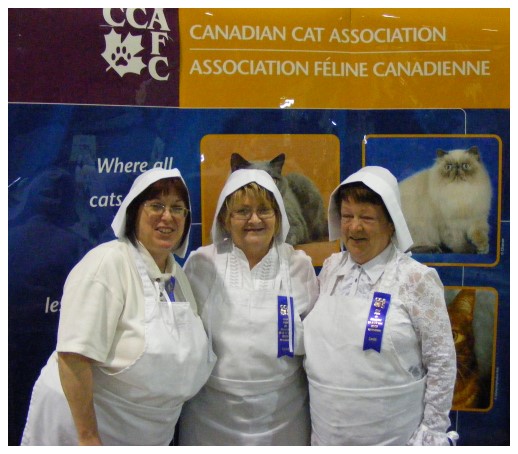 This photo is of three of the club members of the CLUB FELIN de MONTREAL
that placed this show on.
on the left we have JoAnne Prima, a Maine Coon, Breeder
Center we have Nicole Menweg one of Canada's top judges and Himmy
Breeders, owner of the Deverest cattery.
on right we have Margaret Gadouas, aka Margo. All are in costum showing
the 375 history of TROIS-RIVIERES.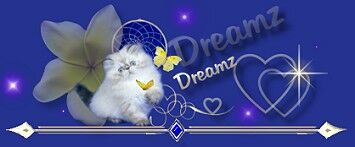 IN THE BEGINNING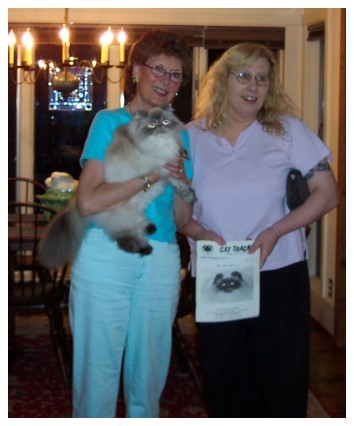 Lynn with Diane Castor at her wonderful home
when we picked up our beautiful Royal Queen
GC. PLAYWICKEY'S MEGGA RUSH of DREAMZ
Diane is holding one of her other beautiful babies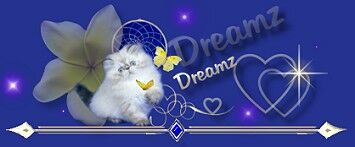 KINGSTON, ONT., FEB., 2009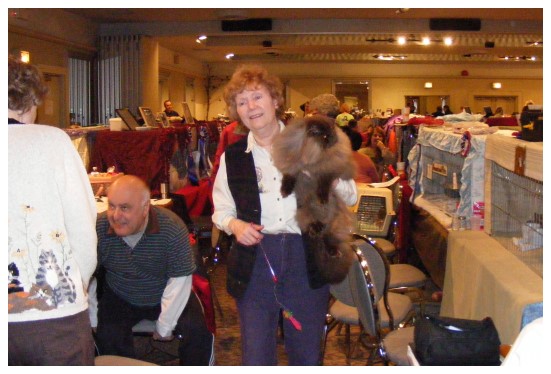 Madeleine with her, GC. STEPP'N STONE DRUMMER
a two show grand, a very beautiful Chocolate cpc male.
A true treat to behold, a master piece of genes and breeding,
CONGRATS Madeleine.
This is our dear friend Madeleine Saunders of the Stepping Stone
cattery recieve Best of Best for her beautiful boy
GC. STEPP'N STONE'S REMIEL a 2 show grand, Congrats Madeleine he's a doll.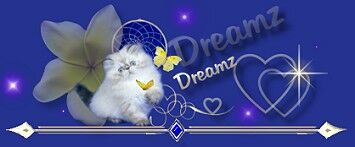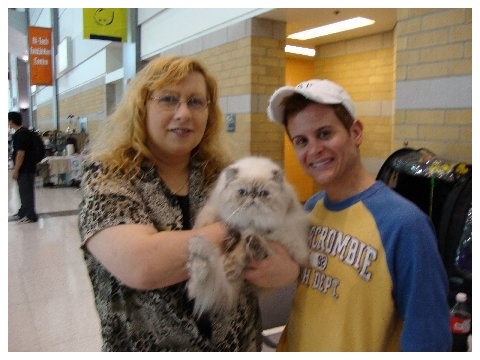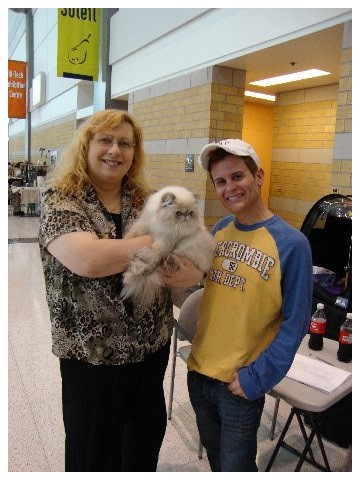 Beau, & Lynn greeting one of Beau's great fans
Raphael Melo, owner of the Cor-De-Rosa, Himalayans & Exotics
HUGS & KISSES from Toronto CNE, 2009 a CCA show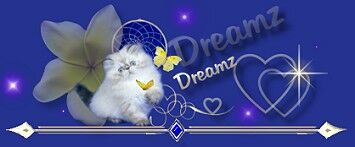 Email: benlynn20012000@yahoo.ca

©2005 Dreamz Himalayans & Webdesign Passion Féline.
Exclusive copyrights, graphics and content. Forbidden distribution and reproduction.
Photos on this site are the exclusive property of the respective photographers.